As autumn fairies have come,  rice terraces in Sapa are turning enchantingly gold. Visiting the "City in the Mist" these days, visitors will have their eyes wide open to the irresistible charm of cascading gold rice terraces, which are cultured by diligent and vigorous local peasants. In particular, from September 15 to 23, 2018, Sun World Fansipan Legend complex will host a Harvest Week that involves a wide range of activities and exciting experiences for travelers of the complex on this occasion.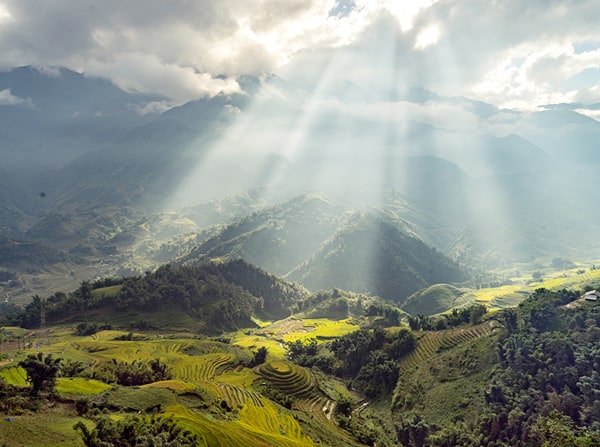 The scenery of Muong Hoa Valley tantalized in gold
Getting in Muong Hoa Funicular is a pleasurable experience for visitors who wish to admire rice terraces from the clouds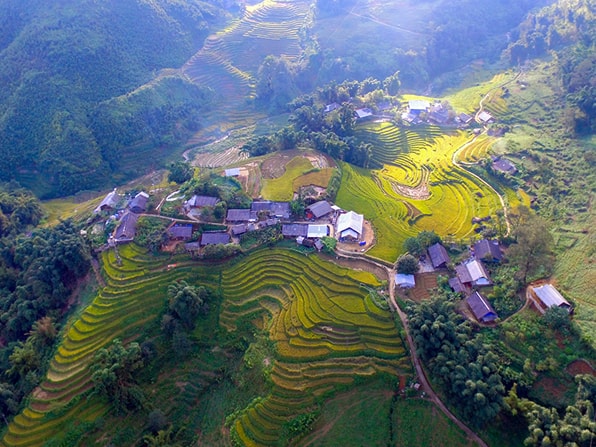 Lao Chai rice terraces in drone view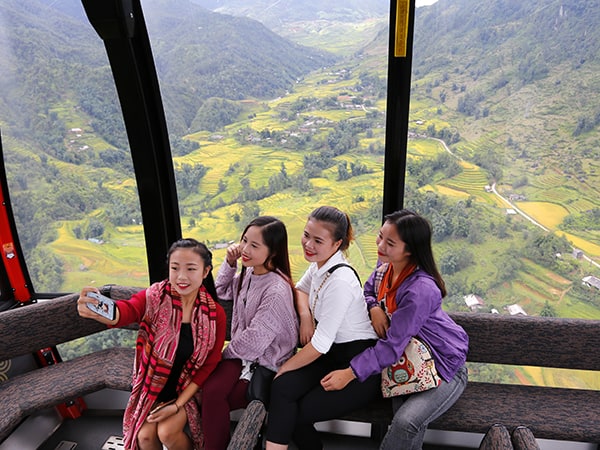 Visitors are busy capturing those fairylike moments of autumn. For many, autumn is indisputably the best time of Sapa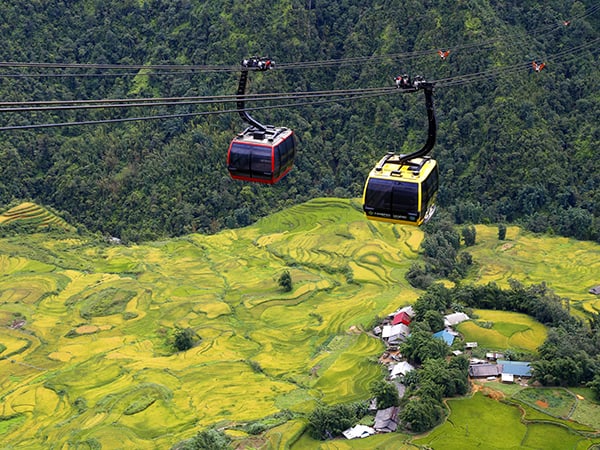 Rice terraces in San Sa Ho craft a breathtaking scene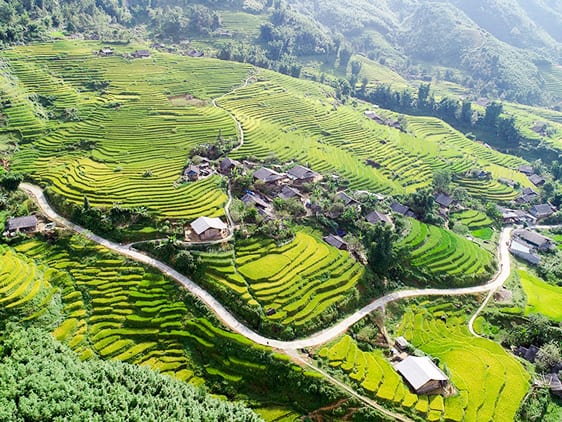 Ripe paddies are clad in their finest gold in Sapa.
.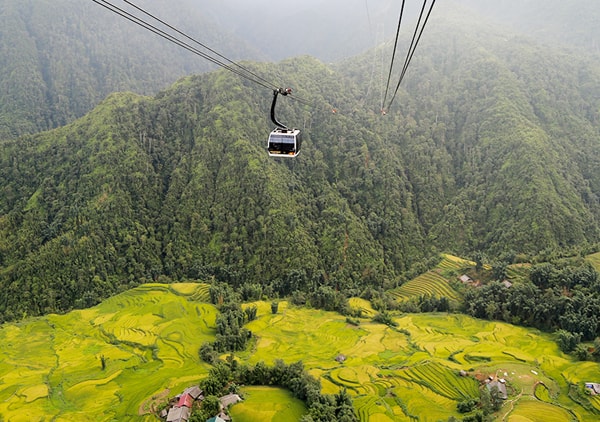 The landscape of Cat Cat as viewed from cable cars
  In order for our visitors to garner most rewarding experiences in Sapa this season, from September 15 to 23, 2018, Sun World Fansipan Legend hosts a harvest week as centered on some harvesting tasks, such as thrashing, pounding rice buns, making baby green rice and folk music performances… that take place in the festival hall of the cable car departure terminal.