To admire the largest sunflower carpet of the Northwest in person may mislead you that you are in some heaven of gold. The radiant sun color and its surroundings ensure that you will enjoy no less than impeccable experiences.
Thousands of sunflowers are coming into bloom.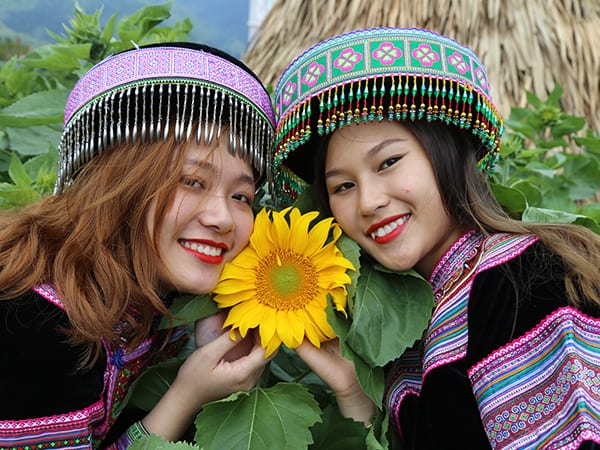 Given its ideal distance that is only 5 hours by car away from Hanoi downtown, the sunflower hill as part of Sun World Fansipan Legend complex has become a favorite commonplace of those with itchy feet and keen photographers who seek for the coolest and most spectacular backdrop.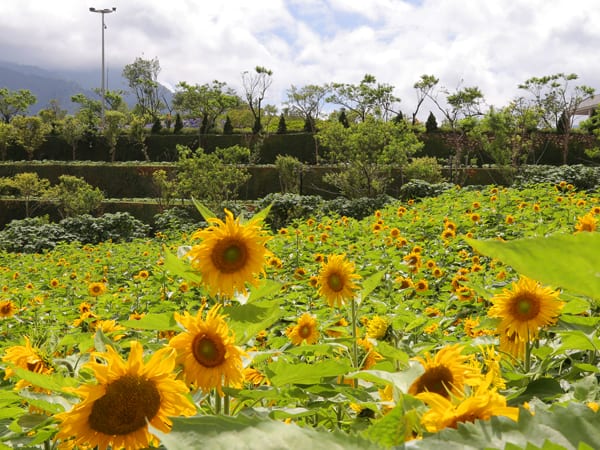 Stretching from the entry gate of the compelx to the Muong Hoa Funicular Station, the sunflower hill spans 15,000sqm and hosts over 2 million sunflowers in radiant bloom. In particular, love huts dotting this sunflower carpet are a striking focus for posers to do selfies and capture their best moments.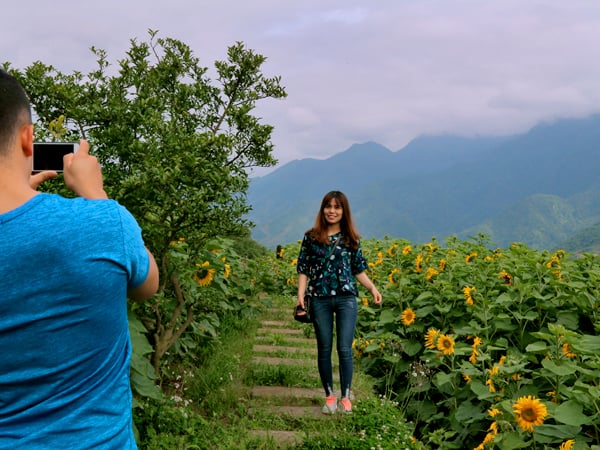 June is the peak blooming period of these sunflowers. The best time to admire the flowers and capture your rewarding moments is in the morning, at 7 to 8am or in the afternoon from 3 to 5pm. The hill is flooded with countless admirers, particularly couples each day.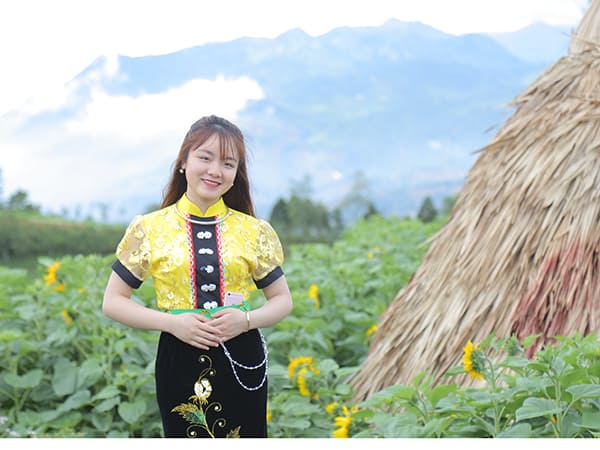 A graceful Thai maiden posing by the sunflower hill
Visitors keenly stop by the largest sunflower hill of the Northwest. This time, sunflowers have been glamorously blooming. Each day the hill receives thousands of admirers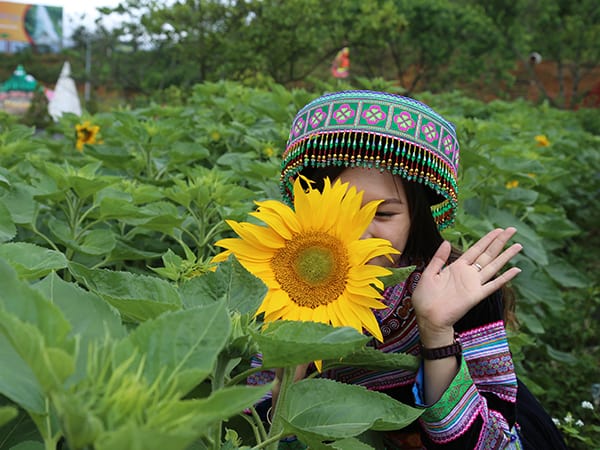 A reserved pose with the flowers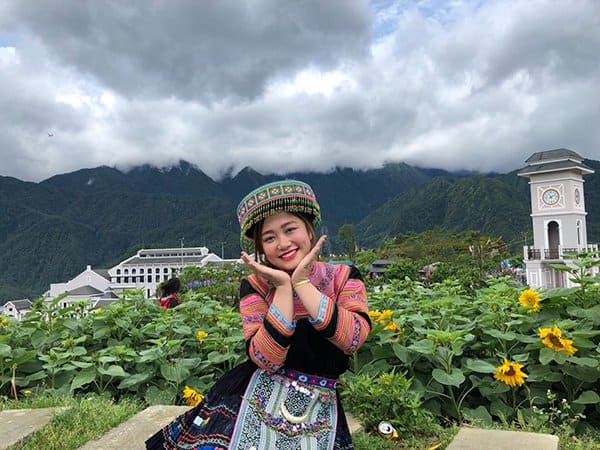 Perfect poses in the background of the clock tower, the cable car terminal and Hoang Lien Mountains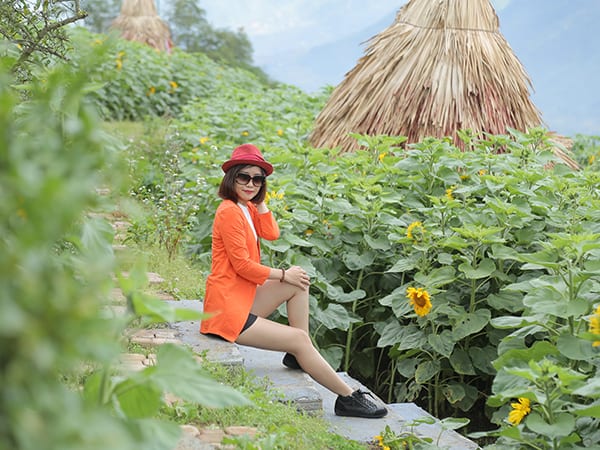 The hill is installed with stairs to facilitate posers and photographers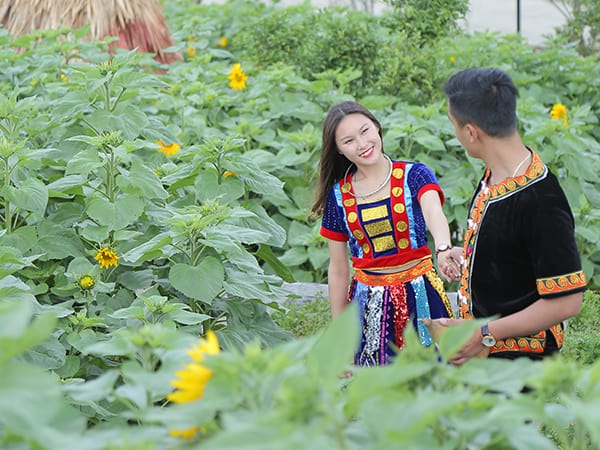 Please hold my hand to the largest sunflower hill in the Northwest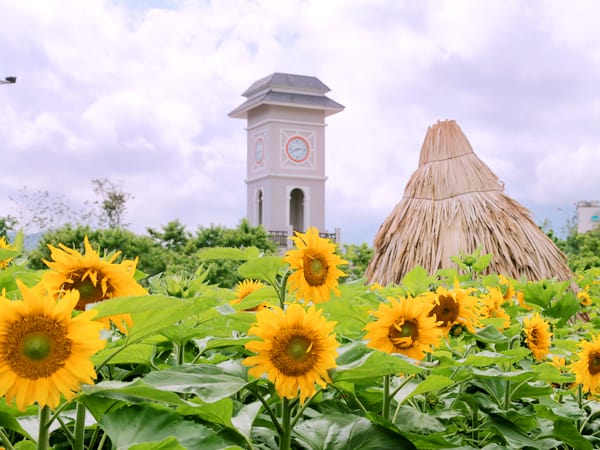 The sunflower heaven of the Fansipan is indeed a great posing backdrop. Arguably, no other sunflower fields could be that impressive and well-trimmed as it is. Hence, this June, you should head for the hill with your friends.