Up until December 31, 2018, Sun World Fansipan Legend presents a bonus program that involves a two-way trip aboard Muong Hoa Funicular for just VND50,000/guest and attractive "Muong Hoa Foods" combo to offer visitors more opportunities to admire the Fansipan in autumn, and a brand new way. 
With an aim to give more locals and visitors greater access to the dreamy scenery of Muong Hoa Valley on clouds in the harvest – the most beautiful time of a year in the Northwest, particularly in September and October when ripe paddies bow down, Sun World Fansipan Legend has released an incredibly attractive bonus program about Muong Hoa Funicular.
Accordingly, the two-way ticket fare of Muong Hoa Funicular from the center of Sapa Town to the Fansipan cable car departure terminal and the other way around will be discounted up to 75%, to just VND50,000/ticket, applicable for both grown-ups and children.
Previously, standard fare of Muong Hoa Funicular was VND200,000/grown-up and VND150,000/child.
The bonus program is available until the end of 2018. It's also the largest and most protracted bonus program applied in Sun World Fansipan Legend since the full operation of Muong Hoa Funicular.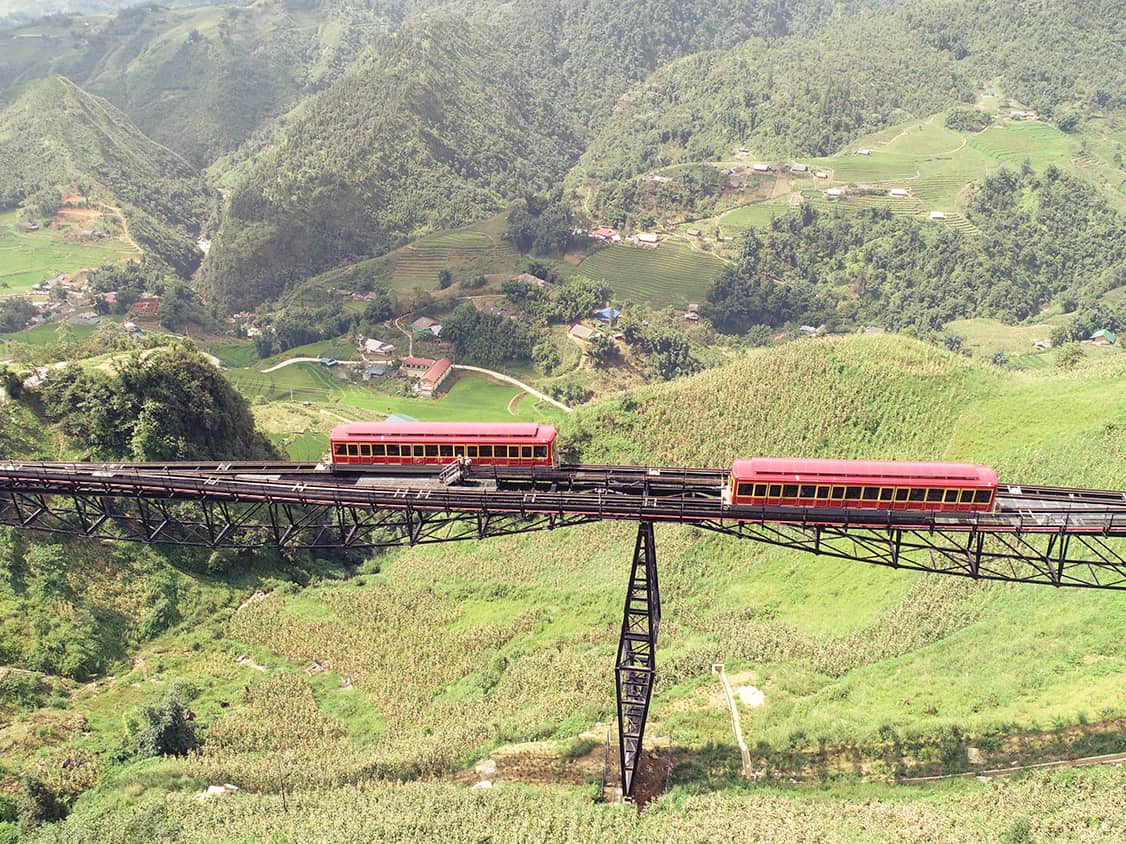 With this combo, visitors who travel and explore the most famous amusement complex of the Northwest are treated to a quintessential highland feast of various signature foods.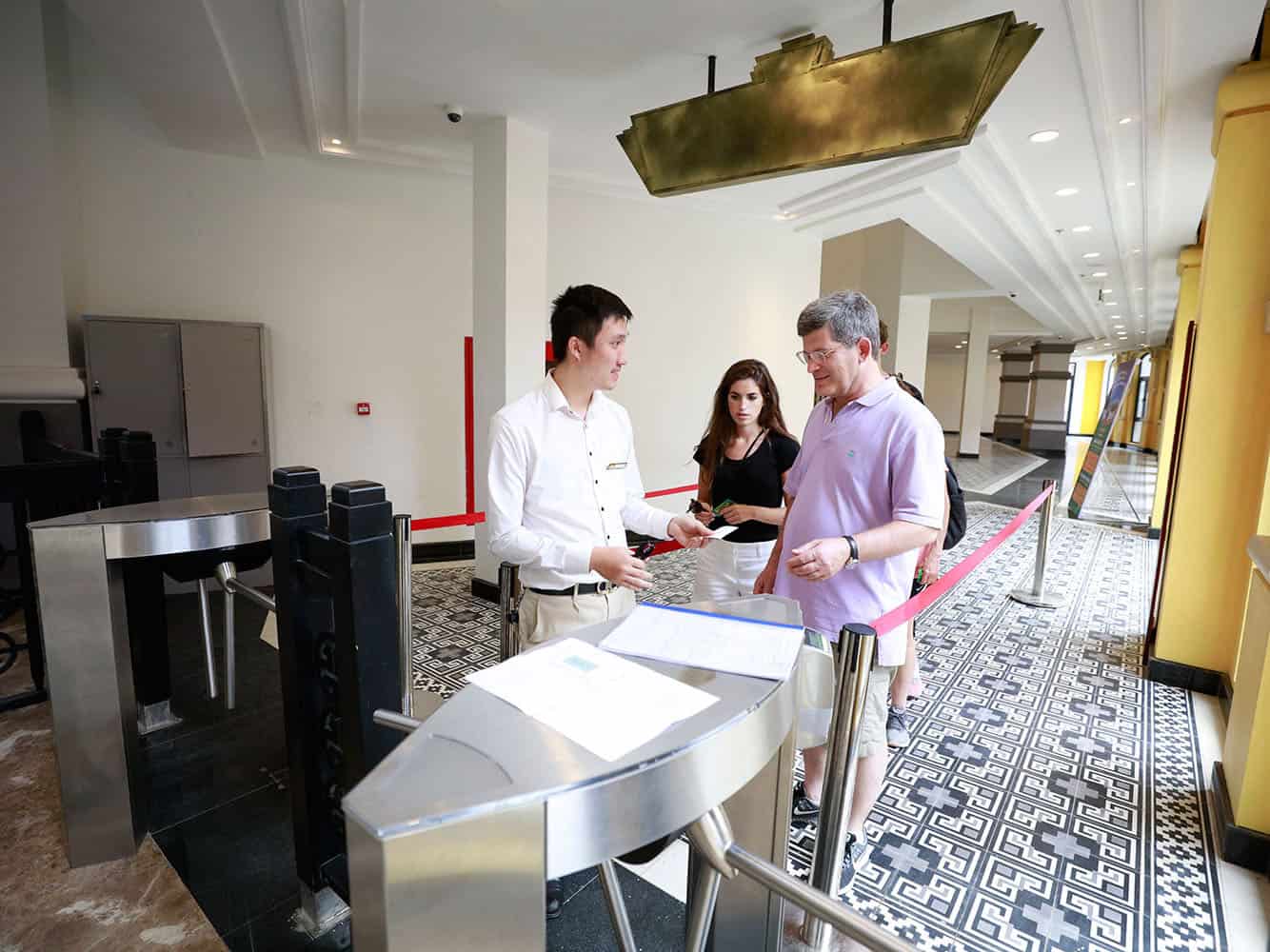 As one of the outstanding products of Sun World Fansipan Legend, Muong Hoa Funicular at the height of 1,600m carries passenger from the Sun Plaza in Sapa Town on a mesmerizing route of nearly 2km when they are onboard this bright red, classically designed and premium train to "hover" around the finest trek of Muong Hoa Valley, through 2 tunnels and 4 flyovers to the Fansipan cable car departure terminal. Up on the clouds and over mountains, through the crystal glass windows of Muong Hoa Funicular, visitors can take a panoramic view of the unwinding Northwestern mountain ranges, verdant maize fields, lushly forested hills and nostalgic, melancholic smoke sent over from humble cottages in hamlets.
Stopping at the Fansipan cable car departure terminal, the vibrant marketplace of upland communities warmly welcomes its strangers. Thick scrolls of flamboyant ethnic fabrics, bunches of fresh wild bamboo shoots, baskets of baby green vegetables or sausage chains and hung dried buffalo on the brazier… are some favorite treats that any visitors love for a ride in the Northwestern highlands.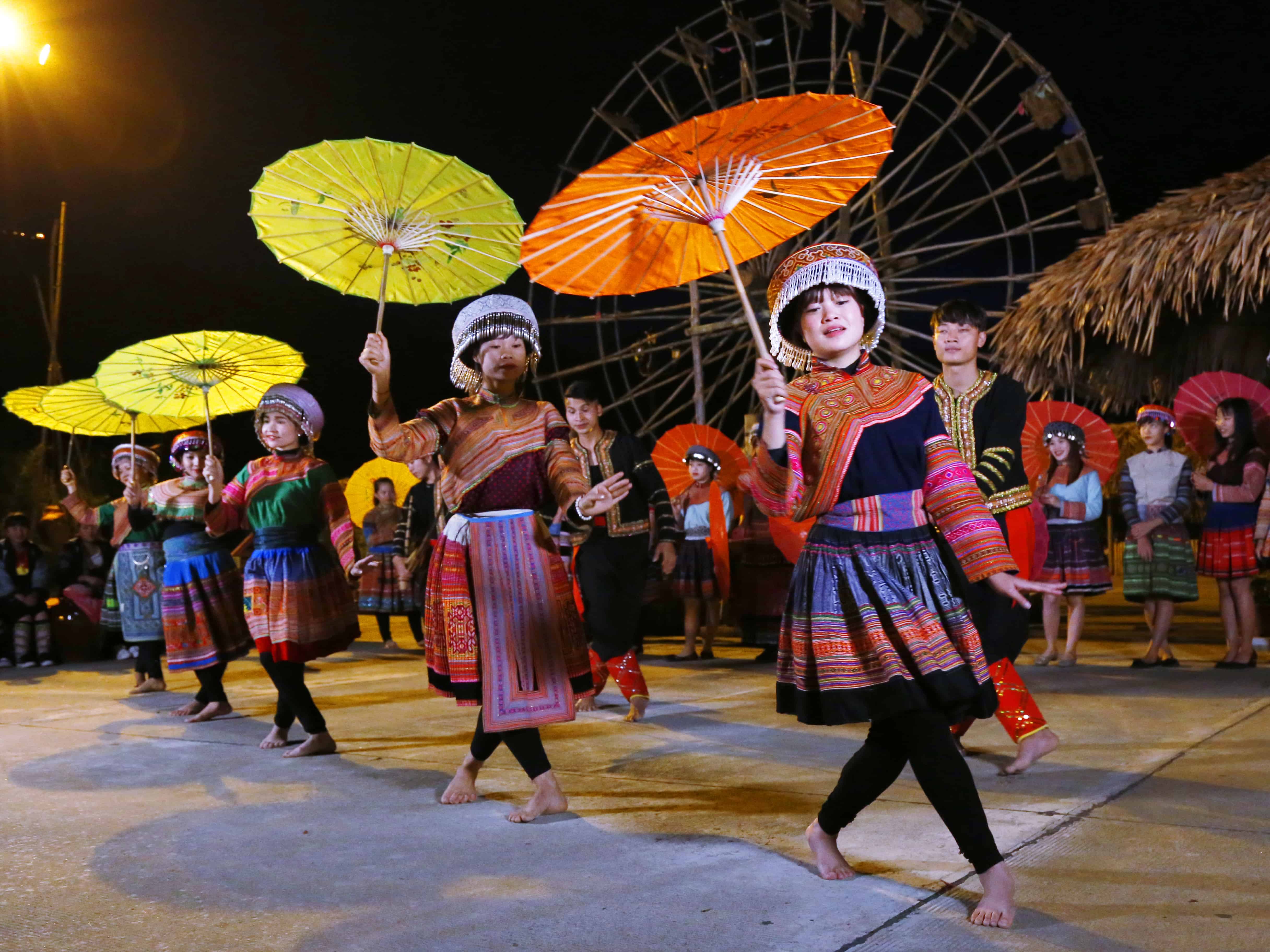 Sun World Fansipan Legend is also abundantly rich in native cultural experiences, involving well-selected and jovial folk performances and folk games played by mountain people such as stilt walk and bamboo pole dance…as accompanied by melodious horn and vocal tunes. Adorable in the day, the site is occupied with night activities as well, such as fire camping and Dao, Day and Chinese dances…, most magical and fabulous performances by European artists, LED displays and poses with visitors… that altogether enrich the most covetable nightlife ever on the Fansipan.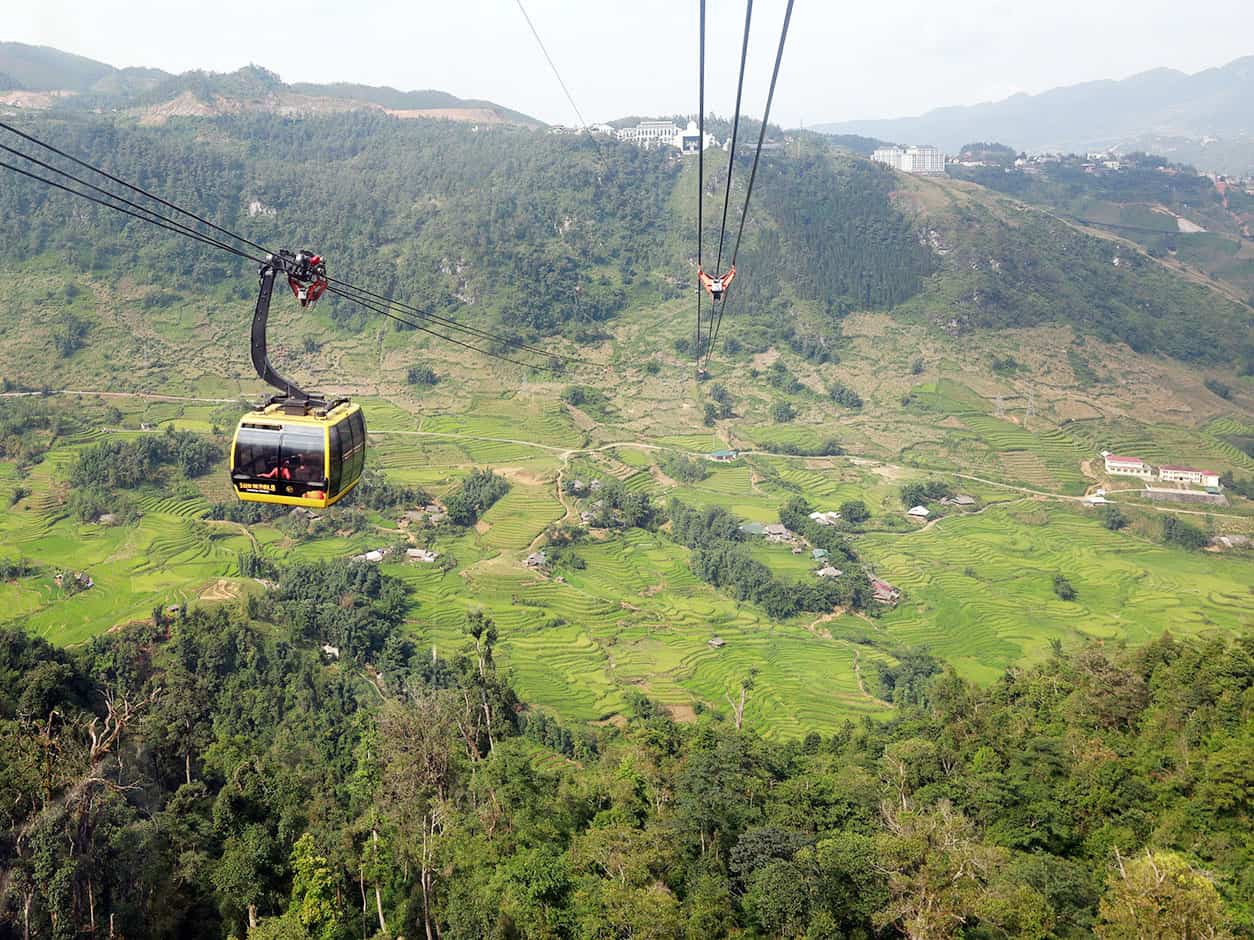 The "journey in Muong Hoa Valley" is ended with the arrival of the longest funicular of Vietnam. Hoang Lien Train Station –Fansipan cable cars are to usher in the next exciting and equally majestic trip on clouds. Well below Fansipan cable cars, swathes of evergreen perennial forests are so stunning and mingled with mountains, guiding visitors into the colossal cultural and cultural and religious complex on the Fansipan and showing the way to the legendary Roof of Indochina. At the divine peak of 3,143m rising above Hoang Lien Mountains wilderness, it's the most soothing and serene pleasure to savor the pure air, an unhinged view of the vast wild and wild clouds prancing across the celestial sky, dimming out pagodas, the belfry and the national flag waving in the winds.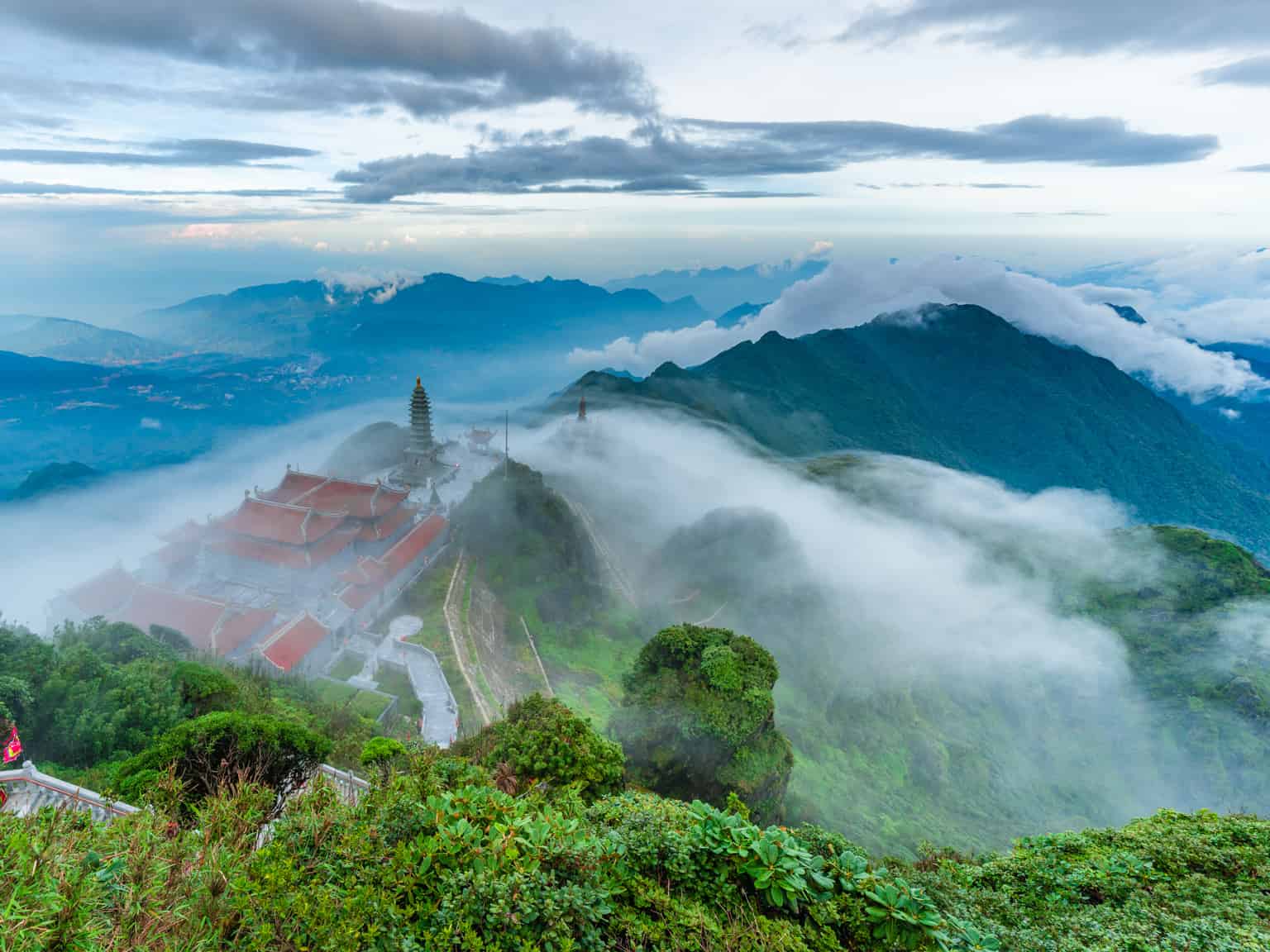 A discount program on Muong Hoa Funicular that coincides with the Vesak Festival and gold harvest of the Northwest at its finest is not only our tributary act to visitors who have been fond of and supported Sun World Fansipan Legend, but also a notable contribution to alluring and promoting experiences of visitors to Lao Cai by positioning the location as a great, sacred and quintessentially cultural destination in the northwest of Vietnam.