Having shone on the international arena with their hair raisin perforances that earn admiration from both the domestic and international audience, Quoc Co and his brother Quoc Nghiep revised their peak performances on a special stage – the Fansipan, Roof of Indochina. With the pride of two Vietnamese smashing various records of the world, those performances received standing ovation from visitors.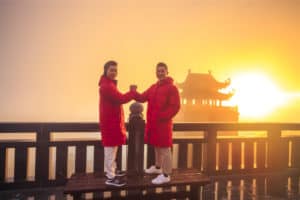 It was the Roof of Indochina at the height of 3,143m. Here the magic duo performed together some signature tricks that gave them their due.
The recognizable head-to-head trick of the duo was adeptly set in the unwinding and heavenly mountainous backdrop of the Fansipan.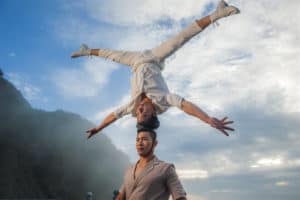 An exotic and intriguing martial performance seemingly seen in hero dramas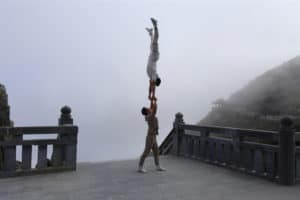 At the height of over 3,000m in the compound of the Sun World Fansipan Legend, where the sacred air of the heaven gathers, this Vietnamese spirit and strength were emboldened through their adept, agile and supplant moves.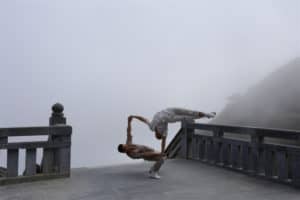 In harmony with the nature and magnificent setting, the performances were indeed an ode to human strength and our bonding to natur.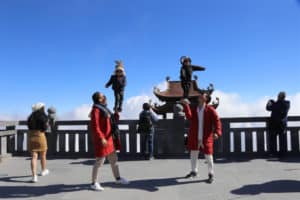 More excitingly, the two sons of Quoc Co and Quoc Nghiep also accompanied and joined their fathers' breathtaking performances, earning delight and admiration from the audience.
Quoc Co and Quoc Nghiep also spent their whole day enjoying the sacred journey to the Northwest in the air aboard Muong Hoa Hiking Train and Fansipan cable car to admire the religious, architectural and cultural complex of Sun World Fansipan Legend.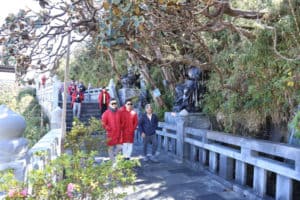 Strolling along the marble tiled lane in the prickly chills of the highlands in these late autumn days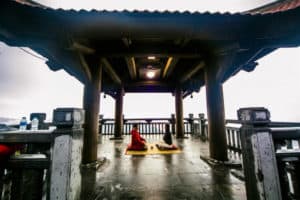 They actually enjoyed themselves together and put their own mind at ease in the Buddhist realm on the borderline of Vietnam.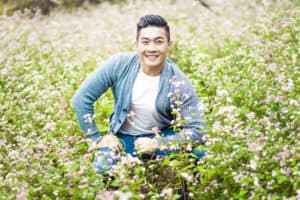 Do some check-in selfies on the buckwheat hills spanning over 8,000sqm at the Sun World Fansipan Legend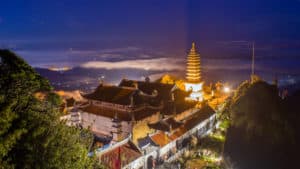 Or admire the mythical and eerie Fansipan as dusk slowly wanes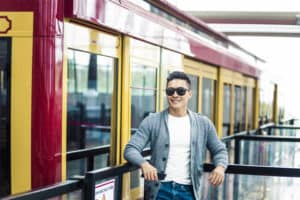 Quoc Co rushed to shoot his European-style album at Muong Hoa Hiking Train Station in Sun Plaza – at the heart of Sapa Town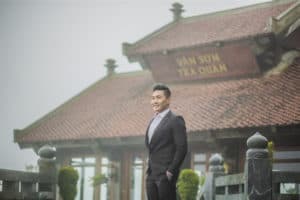 And these marvelous shoots present their perfect build in the religious complex on the Fansipan
Having carved their name with their signature tricks on the Roof of Indochina, Quoc Co and Quoc Nghiep seems even to press themselves  further for new successes in the future.