On August 10, as part of the opening ceremony of the Northwestern Food and Cultural Sphere Festival 2019 at Sun World Fansipan Legend, the pole dance with the largest number of dancers ever was carried out, involving 600 bamboo pole shakers and over 10,000 dancers, thus setting record "The bamboo pole dance with most participants in Vietnam".
60 bamboo pole sets, each of which consists of 10 poles, and villagers from neighboring hamlets who keep their hands steady and rhythmic, created a huge "bamboo pole wave" rippling far and wide at Sun World Fansipan Legend, making it a breathtaking view of the lifetime. Meanwhile, over 10,000 visitors and locals joined the bamboo pole dance and involved themselves in such a vibrant, upbeat and gorgeous event on the Fansipan, also a one-of-a-kind experience on the "city on nine clouds".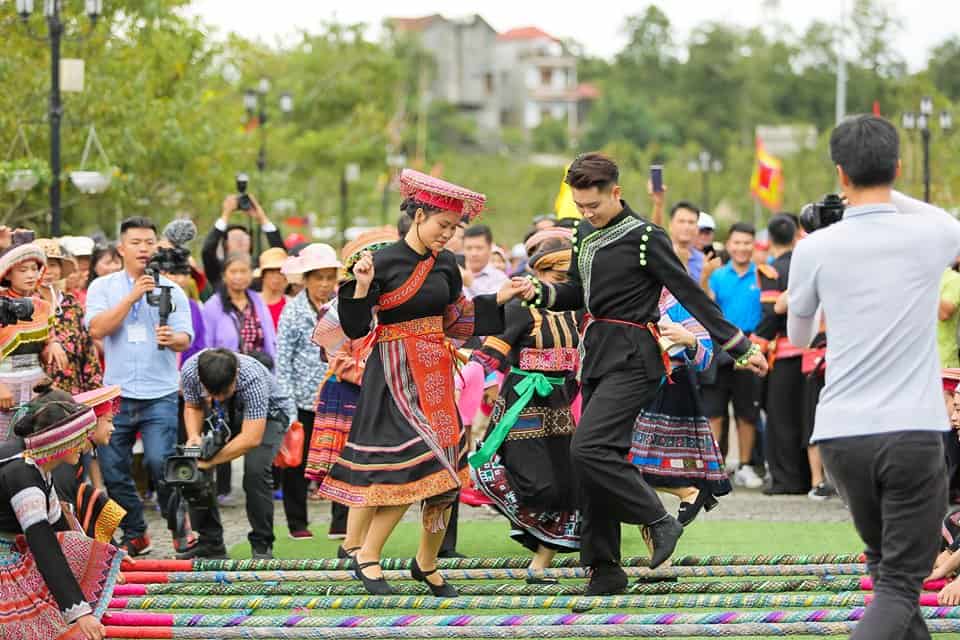 Mr. Nguyen Xuan Chien, Executive Director of Sun World Fansipan Legend also said: "The Northwestern culture prompted us, who do tourist business and have affiliated ourselves with the highland natives, to do something so that the best essence of the highlands are to be preserved and spread further and wider, and in its turn it makes more and more visitors to Sapa in particular and the Northwest in general. It's the reason why we have maintained the Northwestern Food Festival on an annual basis.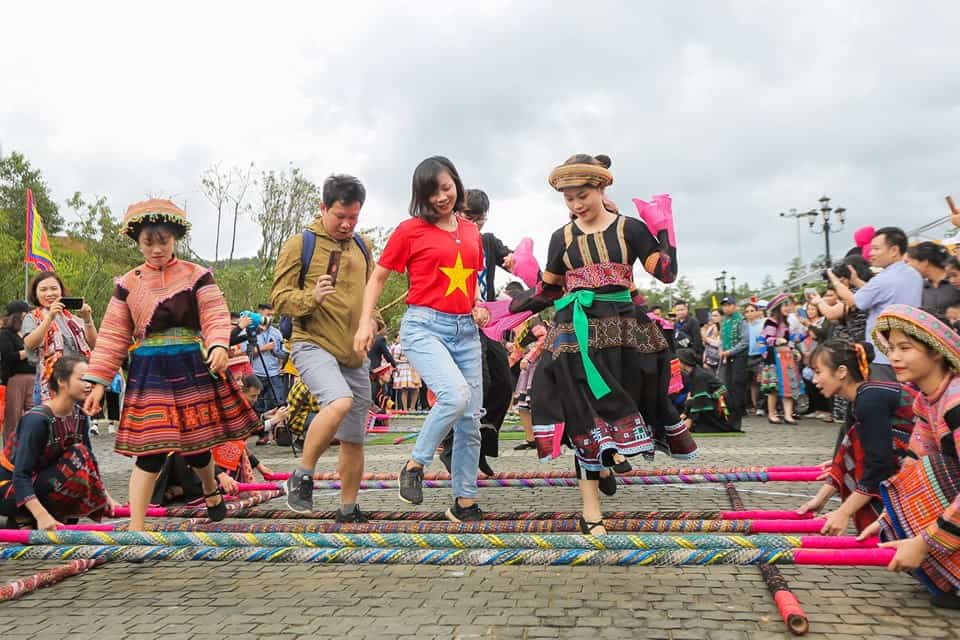 Each year, the Festival is renewed and fuelled with special festivities and experiences. "The bamboo pole dance with most participants in Vietnam" is one of the numerous special gifts bestowed upon visitors and the locals in this year's Festival, demonstrating our wish not just to enhance the competitiveness of the festival but also to promote the Northwestern highland traditions to a greater mass of domestic and foreign visitors.
It is the first time Sapa, Lao Cai was honoured in a Guinness Vietnam record, covering such a native and authentic cultural event. The largest bamboo pole dance of Vietnam creates not only a cultural highlight and entertainment performance, but also a focus on the traditional essences of the Northwestern highland natives by spreading the soul and spirit of the locals and promoting Sapa – Lao Cai as a new emerging must-visit among both domestic and foreign visitors.