In two consecutive days, the temperature of the Fansipan (Sapa, Lao Cai) dropped hard and gave rise to frost, much to the delight of visitors.
Atop the Fansipan, on October 30 and 31, the temperature dropped below the freezing threshold, making moisture gather and form thin ice cladding the surface and some bizarre stalactites.
These glacial crystals were prevalent all over the peak and the religious complex of Sun World Fansipan Legend, further adorning this heavenly and fairylike scene.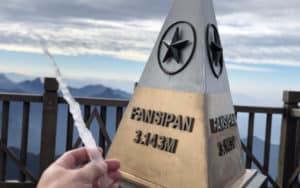 The ice gripped along corridors and aisles of the tourist complex and cliffs around the two hiking train stations atop.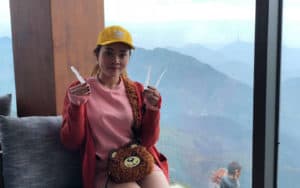 Astonished with this eerie and rare natural phenomenon, many visitors couldn't help but strike some poses with these marvelous stalactites.
  By the morning, the temperature inched to 7oC, coupled with the sunshine to thaw the ice…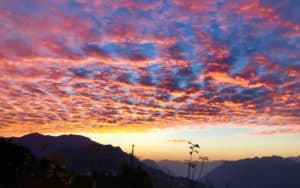 …leaving the Fansipan drenched in the heavenly cloud ocean and the pure, crystalline air… accentuating the peak's natural landscape in the heavenly dawn or sunset. It's the first frost recorded in Fansipan this year. Previously in April, Fansipan was blanketed under unusual snow, clad in the mysterious white veil of nature.