It's just 8 days to go that the Northwestern Food Festival 2018 is going to take place in Sun World Fansipan Legend complex. It's the annual event here since 2017.
An ubiquitous Northwestern ethnic event, the second Food Festival in 2018 is to be held from September 22 to August 12, 2018 and involves a string of non-stop activities.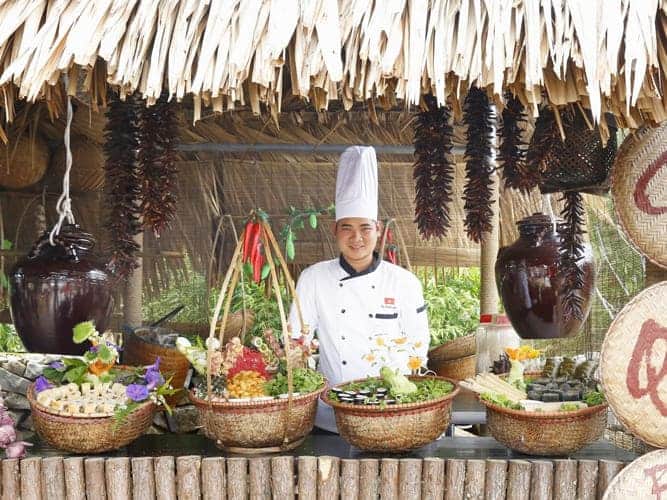 Participants in this festival are definitely lost in the boundless food court with hundreds of dlicatessens and wild grilled treates. This year the Food Festival is attended by ethnic vendors from highland communes of Sapa District, who make their own ethnic foods such as braised pork with herbsand condiments, grilled fish, hung dried buffalo, Sapa pork sausage, roasted goat, grilled boar, chưng cakes, rice buns and Bac Ha offal hotpot. Drowned in the tipsy local liquor such as Seng Cu husk liquor, Ban Pho corn liquor, Nam Can husk liquor or Sim San liquor brewed right on the spot, visitors can savor the spicy liquid in amusing bamboo cups.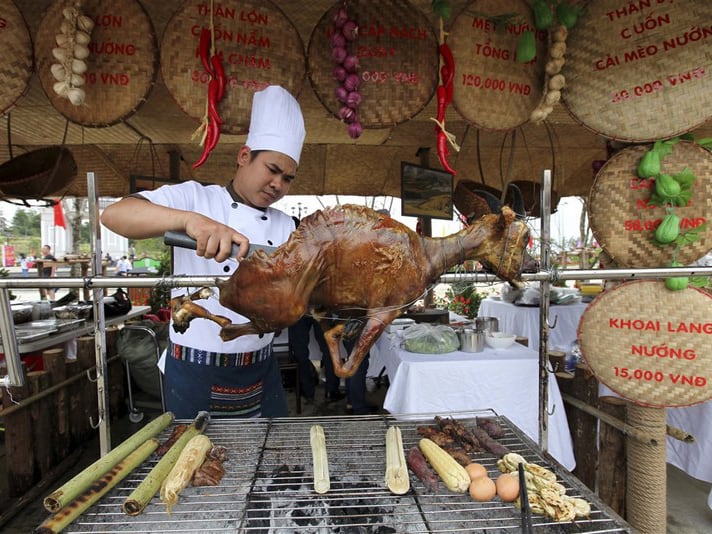 Fullroasted goat and ubiquitous grills of Sapa such as grilled corns, sweet potatoes, bulbs and vegetables and pipe rice send their aroma straight to the air.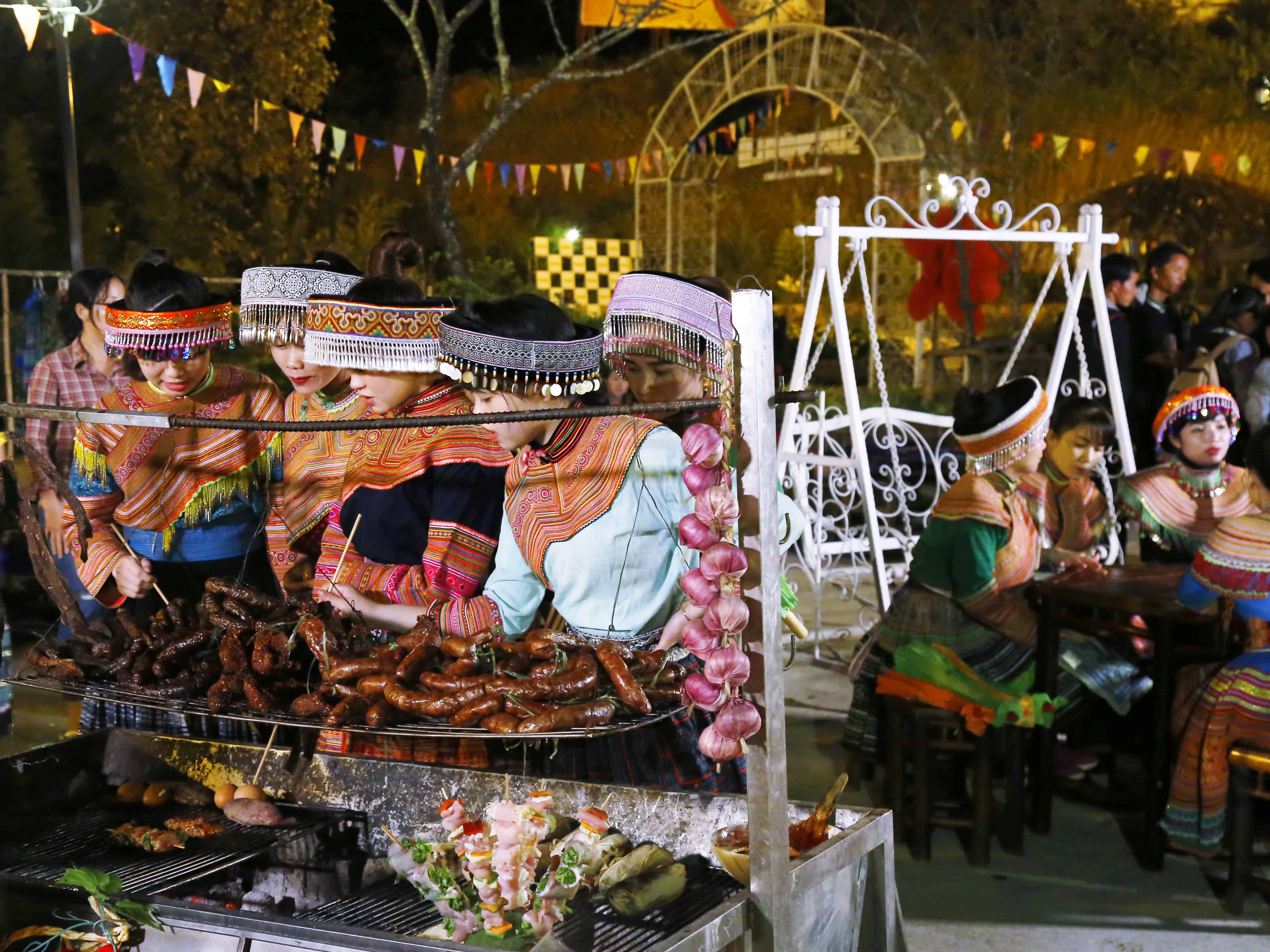 Delectable grills on offer to visitors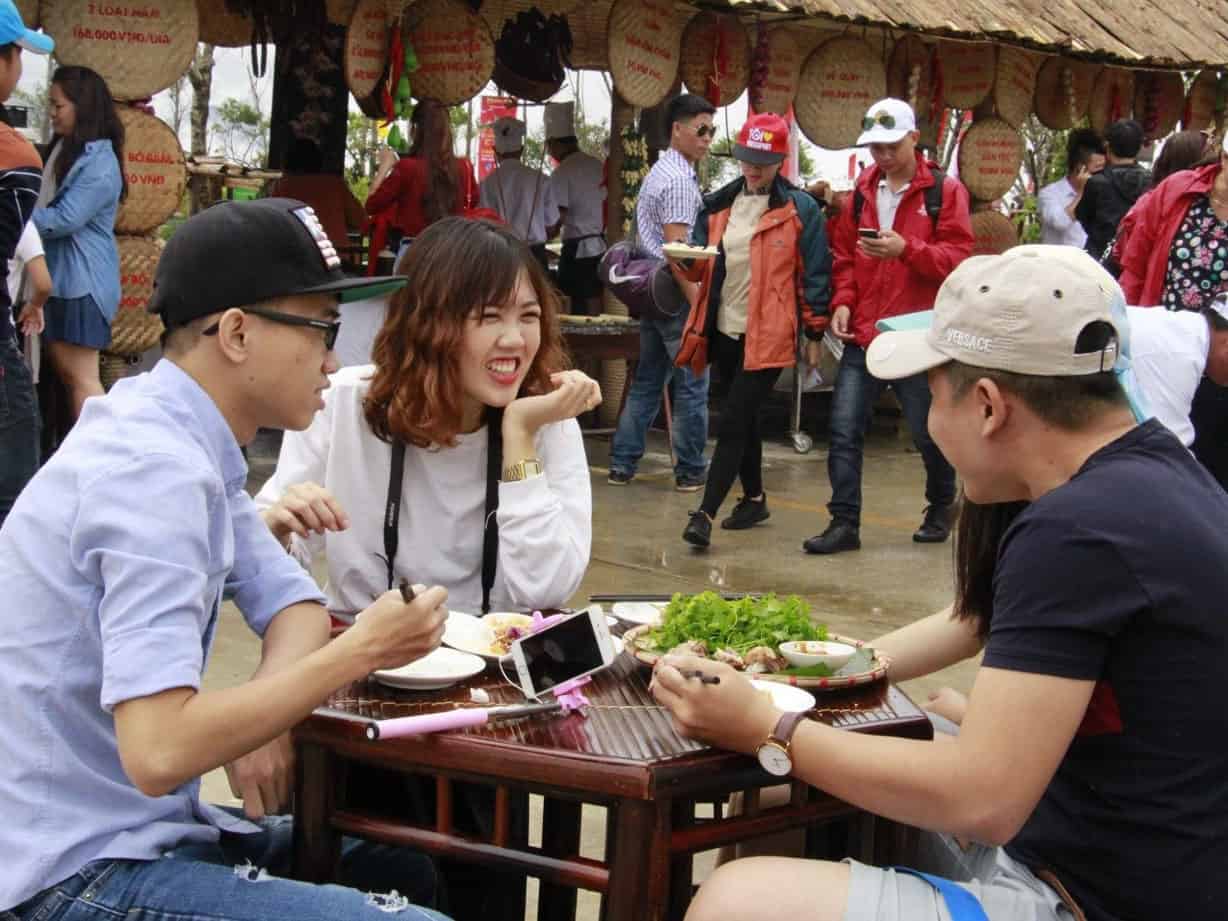 Visitors delight in foods in the festival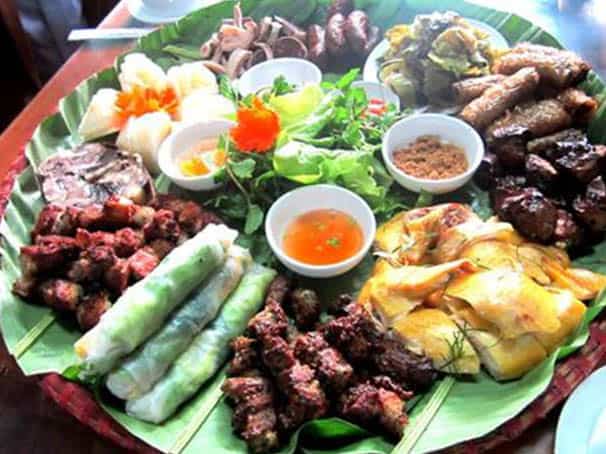 Foods are presented on rattan sieves for very competitive price
Braised pork with herbs and condiments prepared by Giay people in Sapa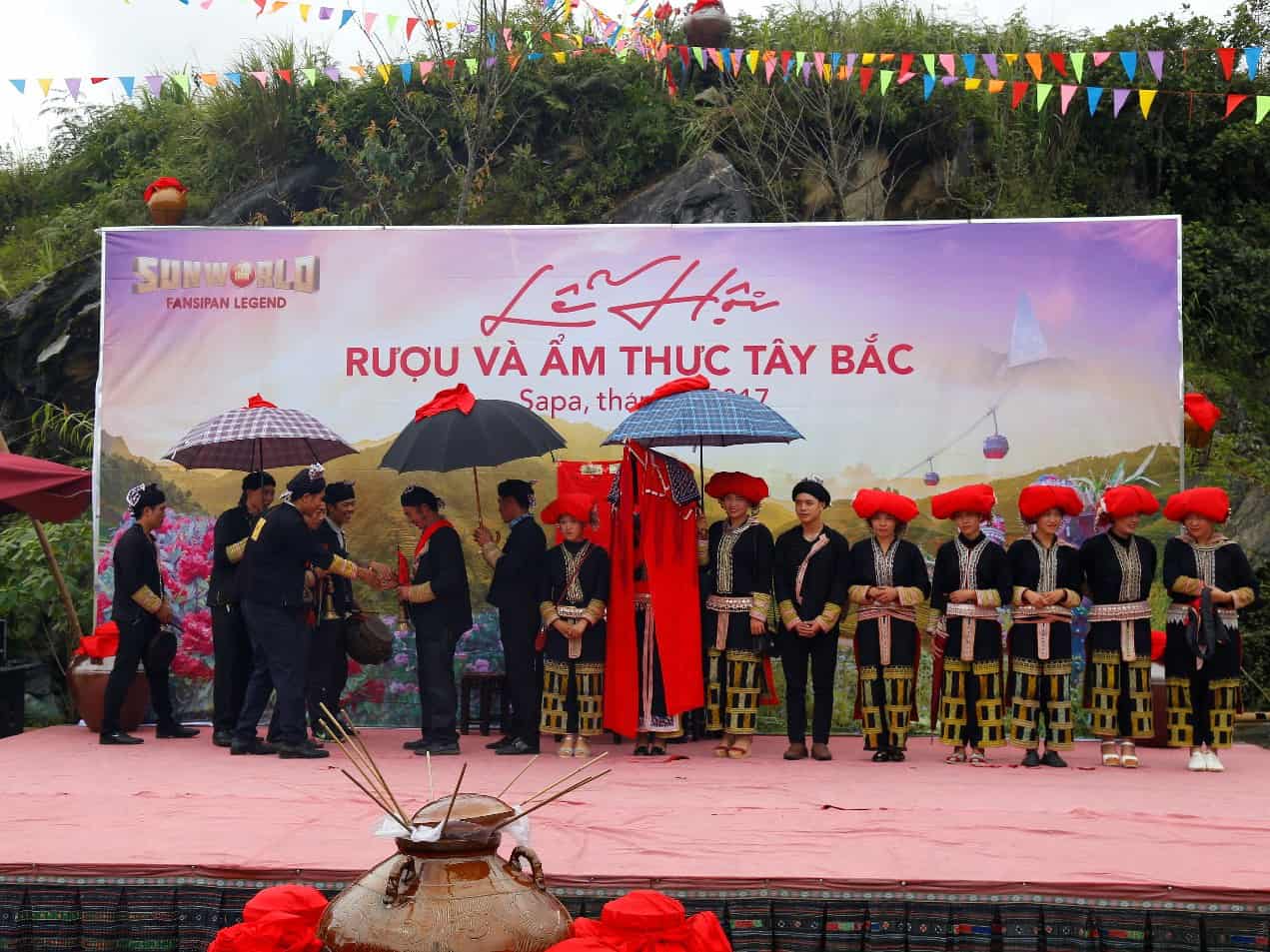 The sparkling performing stage hosts various art and music performances such as the traditional Red Dao wedding, horn choreographic performances, mating songs, many attractive folk games and many other fascinating gifts in the Lucky Spin.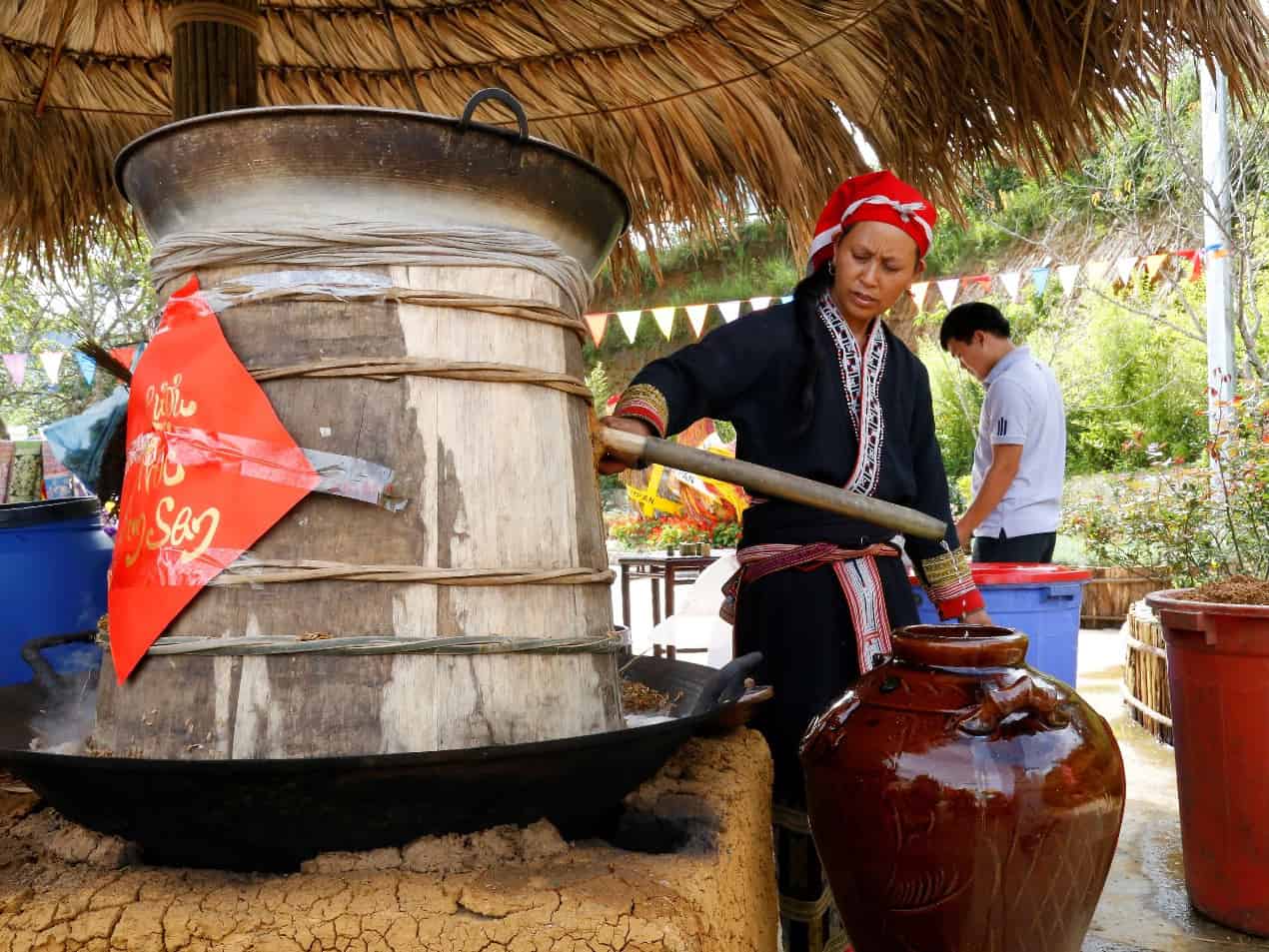 Visitors can also observe the locals to brew their liquor, pick the aroma and savor the liquor in unique bamboo glasses.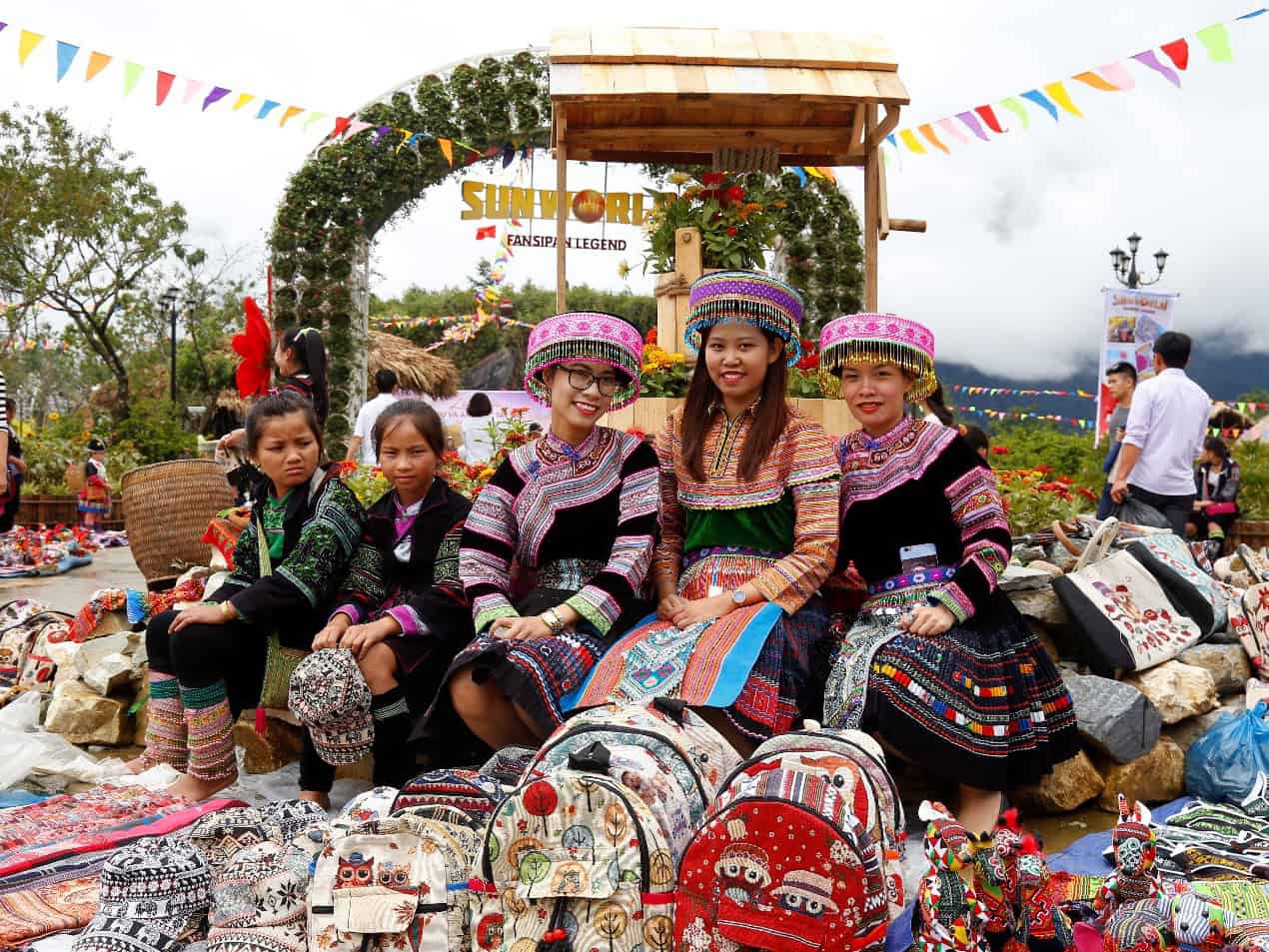 The second Northwestern Food Festival is hosted in order to promote the most ubiquitous and authentic delicacies as the extract of the wild to all visitors. Following a string of Northwestern cultural events such as the Flower Horn Festival and Azalea Festival, this evn is not only exciting on its own and alluring for legions of visitors to Sapa, Lao Cai this summer, but also a practical move by Sun Group in promoting ethnic cultural identity, preserving biodiversity and ecology, turning old dust into gold and creating most well-crafted tourist products for specific regions and cultural experiences for both domestic and international visitors.