In the morning of April 7, 2018, the opening ceremony of the second Azalea Festival was successfully hosted in the velvety azalea kingdom of Sun World Fansipan Legend complex.
The focus of this year's azalea festival shifts to azalea bonsai, the azalea path and azalea waterfall erected in the complex. In preparation of this second azalea festival, the gardening and horticultural department proceeded to plant and grow azaleas as early as July 2017. Around 1,500 endemic azaleas of multiple colors, including red, whit, pink and gold fish and over 1,200 wild azaleas such as quang trụ azaleas or coarse branched azaleas were planted along the trek to the Fansipan. At the cable car departure terminal, over 1,000 azaleas and many other species such as mealycup sage, hydrangea, fuchsia and endemic rose were laid out in a glamorous and dazzling tapestry that acted as a visual focus to visitors. In particular, at the dawn of April 7, thick snow stomped the Fansipan right in the summer, further stoking excitement for visitors who stood in line to Sun World Fansipan Legend.
Attendees of the opening ceremony include Mr. Do Trong Nguyen, Head of the Culture and Sport Office of Sapa, Mr. Dang Dinh Sau, representative of the Tourist Association of Sapa District, representatives of communes of the district, the management of Fansipan Cable Car Tourist Services Co., media outlets and numerous travers from throughout the country who flocked to the Azalea Festival 2018.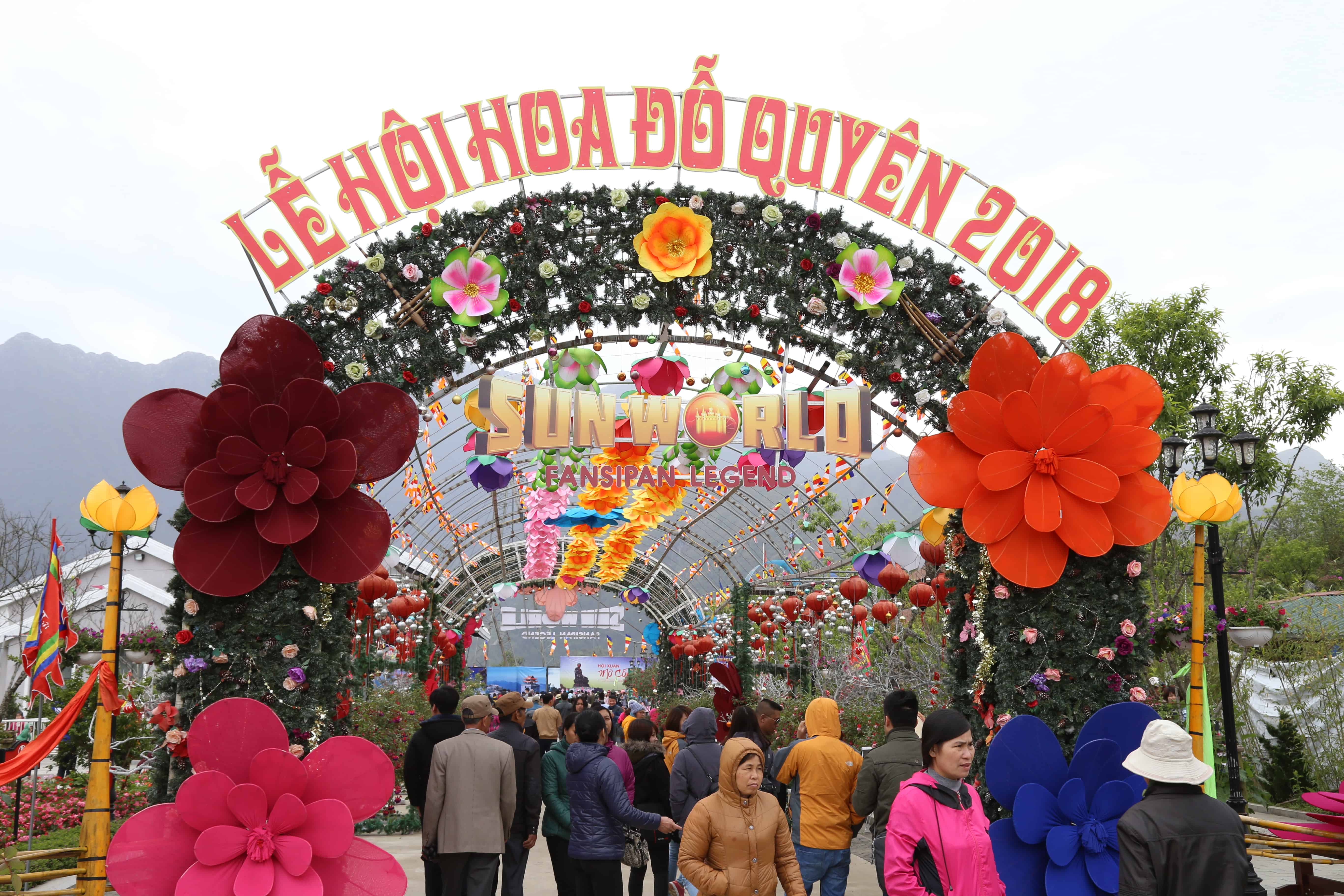 Visitors from throughout the country flocked to the Azalea Festival 2018
The ceremony was opened with a medley of vibrant and overwhelming music performances by artists of Sun World Fansipan Legend.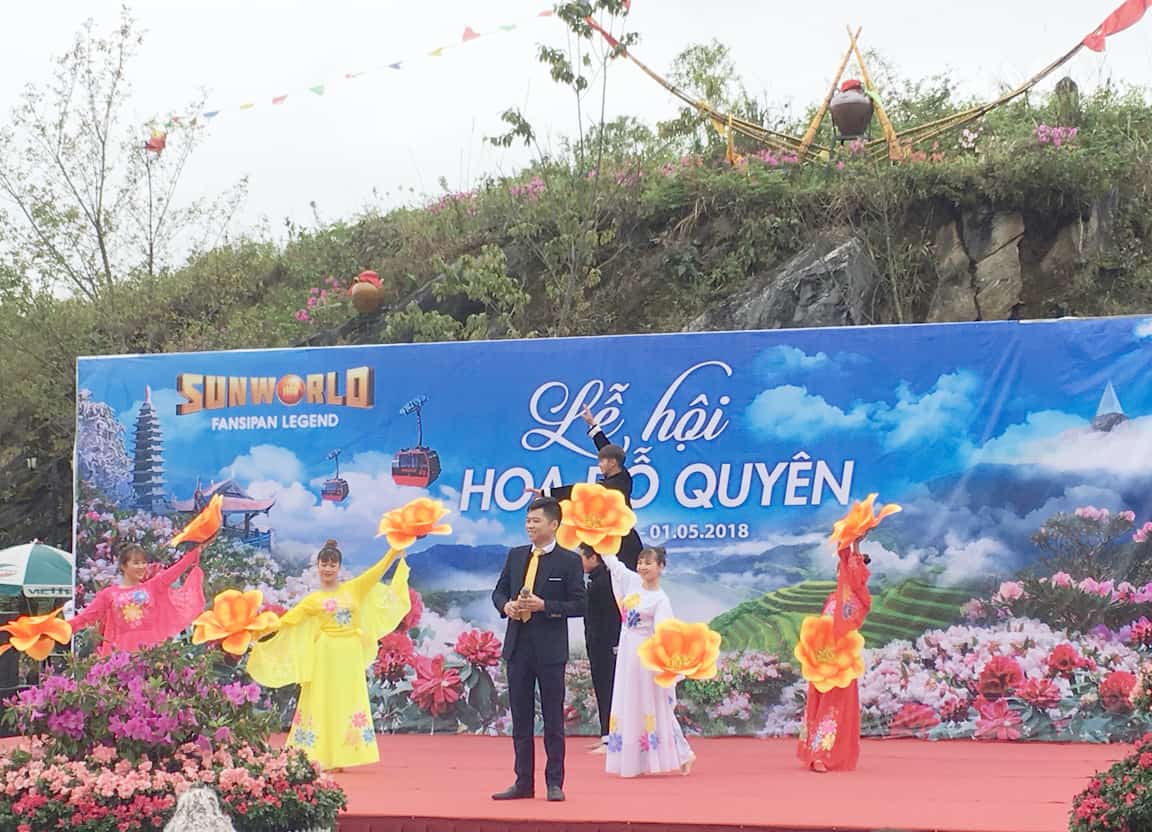 A welcome music show features quintessential Northwestern art genres in association with the azalea
To officially open the second Azalea Festival 2018, representative of Fasipan Sapa Cable Car Tourist Services Co., Ltd., Mr. Nguyen Xuan Chien – Director – delivered his speech and banged the opening drum. He said: "It's the second time a festival in honor of the beautiful azalea is hosted, featuring thousands of azaleas of different spcies, not to mention our well-conceived and fascinating music performances and folk games that prove ubiquitous in the Northwestern highlands In particular, it is the launch of the most advanced Muong Hao Funicular of Vietnam that runs from Sapa Town to Hoang Lien Cable Car Terminal and the cultural and spiritual complex on the Fansipan that will enable our travelers to truly lead a cultural life in this 2018".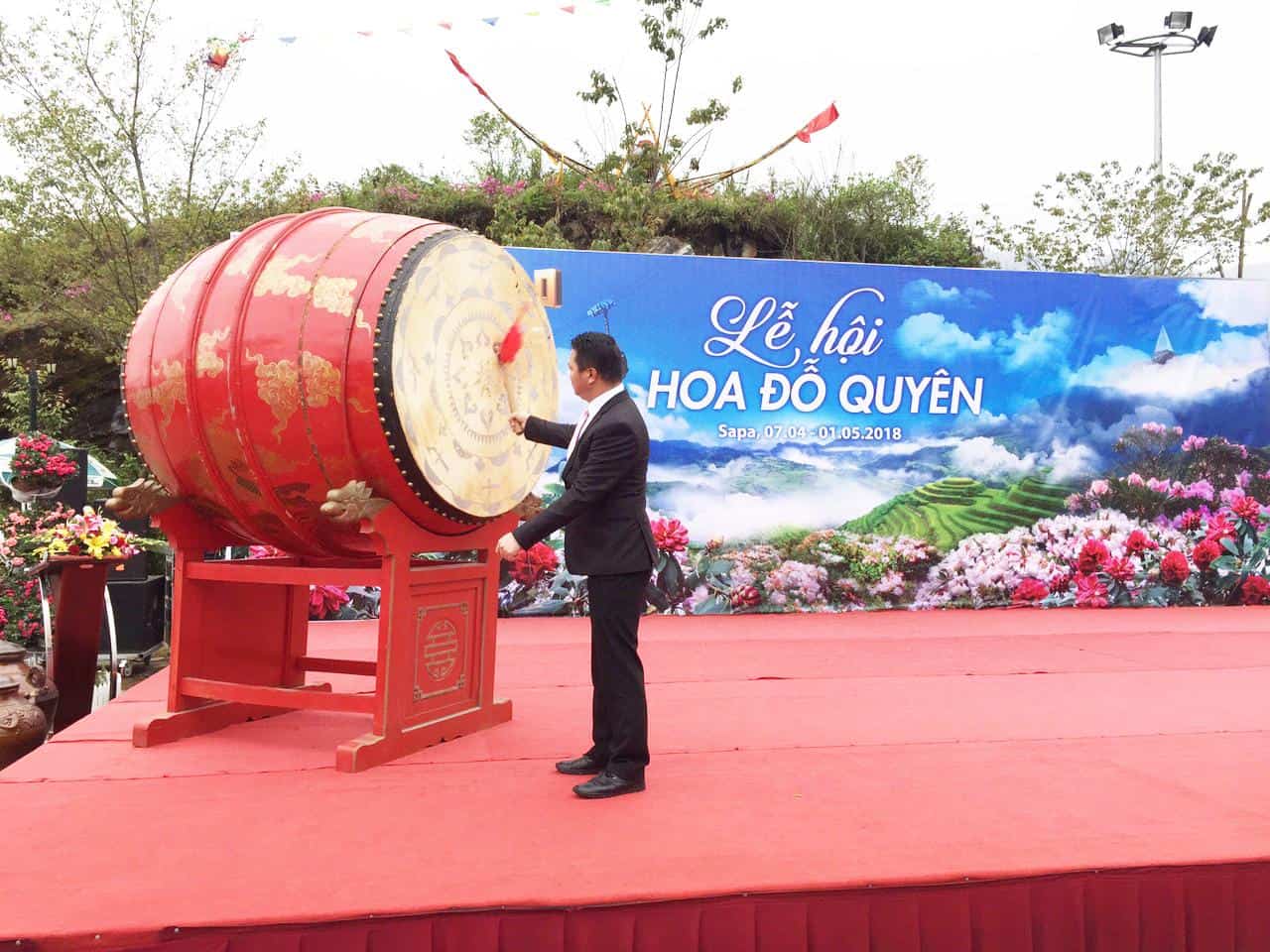 Mr. Nguyen Xuan Chien, Director of Fansipan Sapa Cable Car Tourist Services Co., Ltd bangs the opening ceremony drum
Travelers to this year's Azalea Festival are to admire a massive fresh flower exhibition that displays thousands of floral bonsais in the area, including chiefly azaleas that line paths and drape entry gates in all colors. It also has a photo exhibition of endangered azalea species in Hoang Lien Forest, over 40 endemic Sapa azaleas in multiple colors, including red, white, pink, yellow or purple… that capture visitors' attention and admiration for these metaphorical fairies.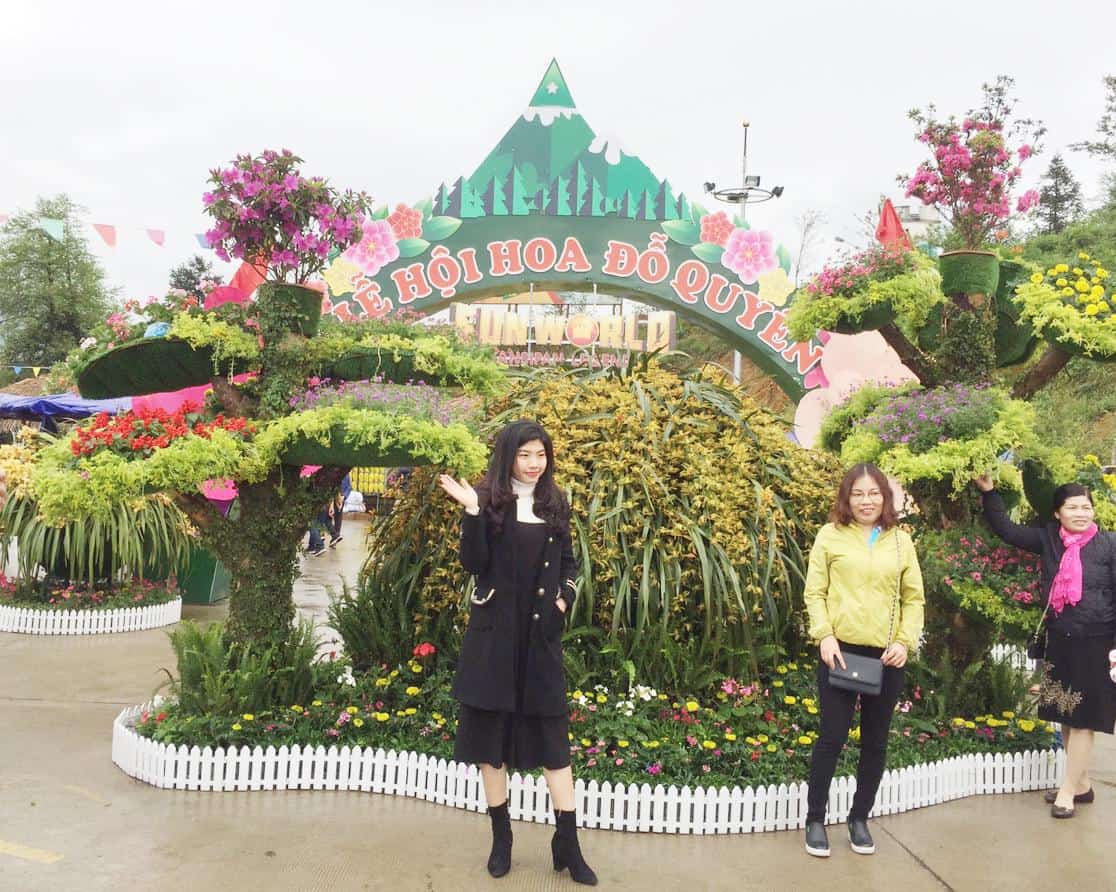 Visitors delight in poses with the giant azalea gate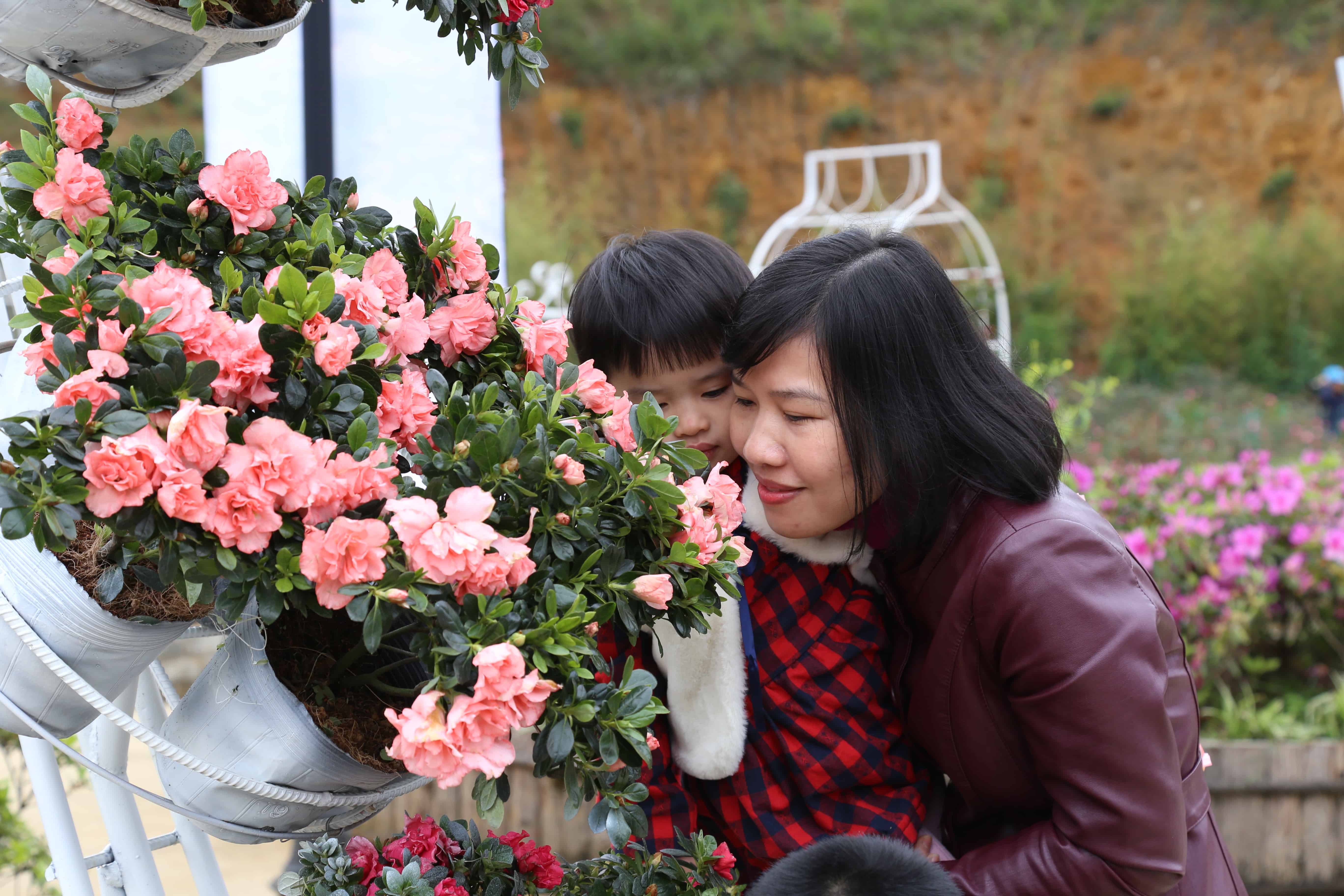 Another surprise waiting on the Fansipan in the very opening ceremony of Azalea Festival is that visitors are to be carried straight into the whiteout. In the summer when azaleas are due to come into bloom all across the Northwestern highlands, crystal frost cap budding azaleas gleaming with sharp sparkling colors under the transparent veil of the cold. Sun World Fansipan Legend Azalea Festival this year actually secured a fulfilling experience for visitors as they could not only touch the icy frost but also admire half-shuft azaleas frozen under the miraculous thin ice.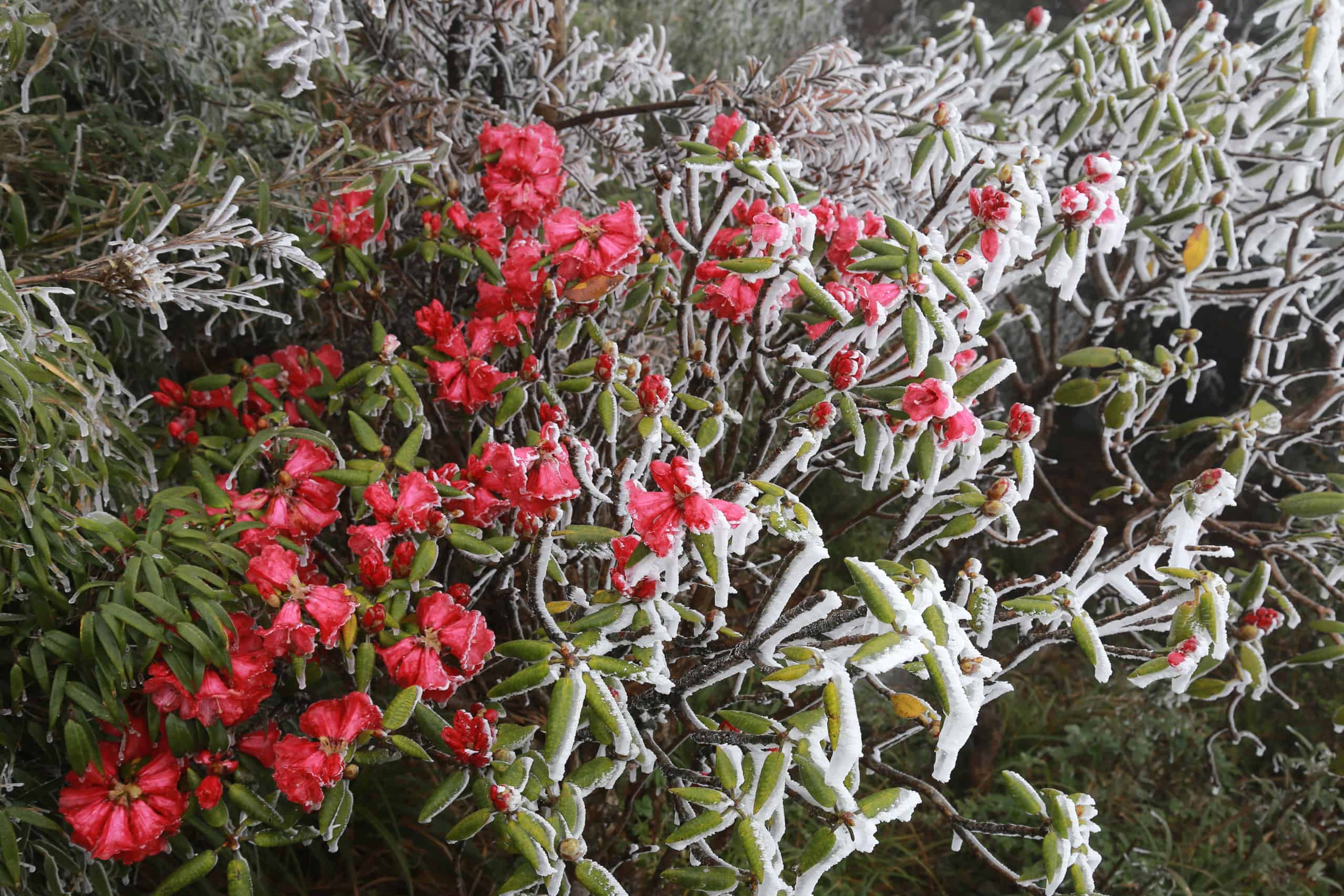 On occasion of Azalea Festival and launch of the most advanced Muong Hoa Hiking Railway in Vietnam, Sun World Fansipan Legend offers tributary tickets to customers of 6 northwestern provinces (including Lao Cai, Yen Bai, Lai Chau, Son La, Dien Bien and Hoa Binh). Cable car tickets are discounted 70% up to just VND200,000/adult and VND150,000/child. Funicular ticket is discounted 50% to just VND100,000/adult and VND75,000/child. The tributary program takes place from April 10, 2018 to May 10, 2018 (except for holidays from April 28 to May 1, 2018).