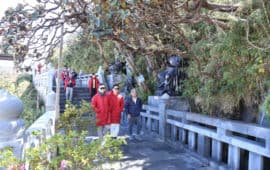 The Alahat Path stretches 800m and eatures 18 bronze Alahat statues in varying postures and facial expressions. These statues stands 2.5m tall and weighs between...
Read more >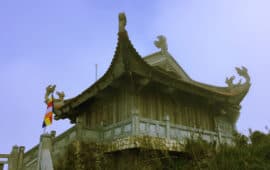 The shrien is dedicated to the Mountain God with characteristic decorative patterns and motifs of Tran Dynasty. Mountains symbolize both height and the central...
Read more >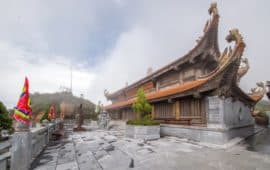 Nested at the height of 3,091m and modeled after the architecture of Tran Dynasty, the pagoda includes the Three Treasures Hall, the Ancestral Hall and two corridor...
Read more >